What we do ?
We offer training, skills and professional education to create more suitable opportunities for you, to more easily access today's labor market and create a better perspective for your future.
What do we offer?
Through foreign language courses, training in the field of technology, CAD, design, management, marketing, accounting and many other courses you can increase your skills for today's job market. In addition, you can certify your knowledge from the National Qualifications Authority, ECDL, Microsoft, Autodesk, Adobe, etc.
What is the quality?
SIRA Academy has engaged staff and trainers with competence, experience, dedication and high integrity. Through the engagement of professors, trainers and proven experts in specific fields, you can gain and advance new knowledge from various fields of interest to you, as well as earn internationally recognized certificates. In order to continuously increase quality, SIRA periodically evaluates the work of its staff and trainers through the performance evaluation system in order to ensure the quality of services.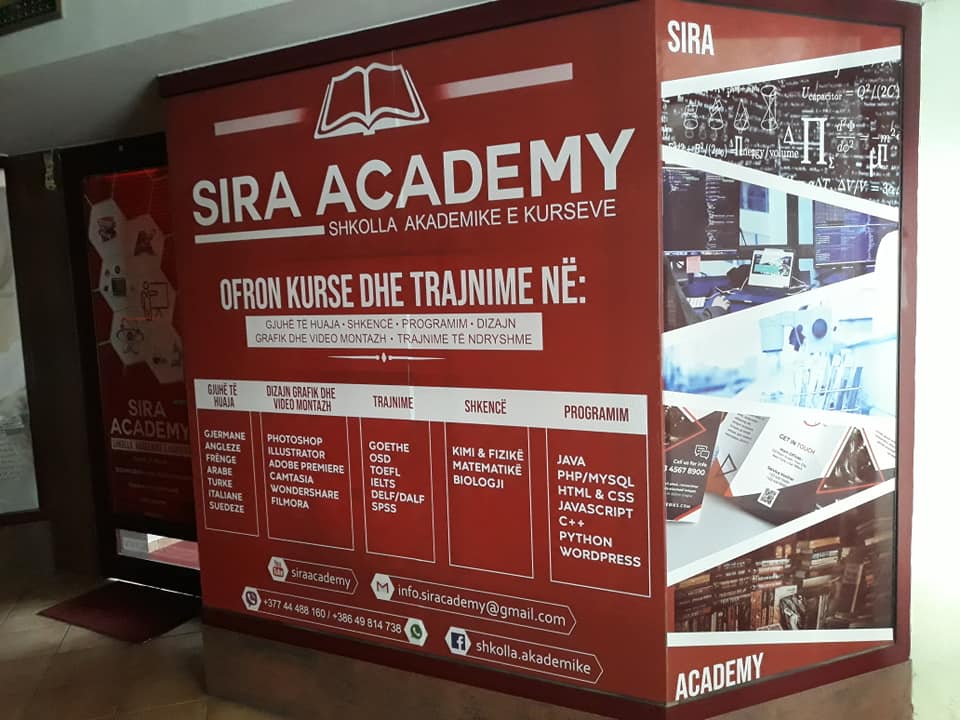 The infrastructure
SIRA Academy has a modern infrastructure for holding trainings and courses. with advanced technological equipment and suitable and comfortable halls for holding courses and trainings. At SIRA every interested person can find himself, with an attractive environment with modern infrastructure with the latest technology brands.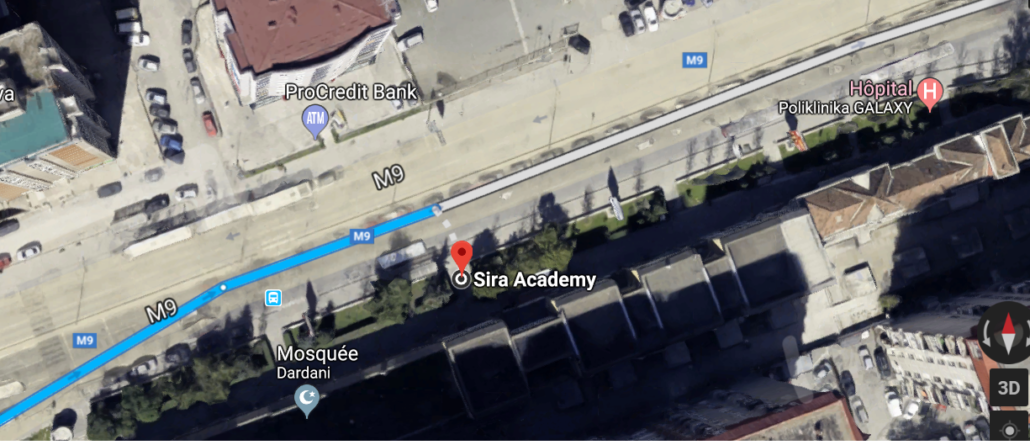 What are the other advantages?
Qualified and experienced staff, professors, trainers and experts in specific fields
Convenient location, modern infrastructure, with suitable halls and conditions for holding courses and trainings, as well as advanced technological equipment
Unique services and a wide range of courses and training
Competitive prices and promotional offers
Support through financial relief for individuals with exceptional skills.
Support for individuals and groups with economic difficulties
Respect and promotion of moral values
Social sensitivity and respect for diversity