Swedish language courses at Sira Academy
The Swedish language (Swedish) is the language spoken by about 10 million speakers in Sweden and Finland in the coastal regions and Åland. The Swedish language is also spoken in some parts of Estonia (Nuckö) and Ukraine (Gammalsvenskby).Gjuha suedeze (suedishtja) është gjuha që flitet nga rreth 10 milionë folës në Suedi dhe Finlandë në rajonet bregdetare dhe në Åland. Gjuha suedeze flitet edhe ne disa pjese te Estonisë (Nuckö) dhe Ukrainës (Gammalsvenskby).
Mutually understood with Danish and Norwegian. Like the other languages of the Nordic countries, Swedish also comes from the ancient Nordic language, the same stem for the Germanic peoples of Scandinavia. 5 different languages are spoken in Sweden. Swedish, which is the official language, Finnish, Romani, Mienkel and Sami.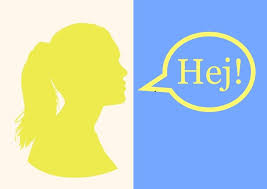 The price of a complete level is 350 euros.
: Nya Mal – Svenska som andrasprak
NXITONI TË REGJISTROHENI!
Tel: +383 44 488 160
Viber: +383 49 814 738
Email: info.siracademy@gmail.com
Instagram: @sira_academy