The best books for learning German
Schritte International neu – the best text for learning German according to the European Framework of Reference for Languages.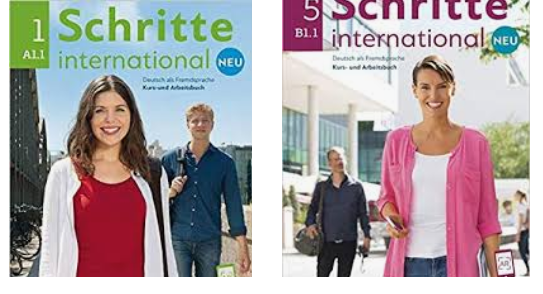 The racebook is well structured and easy to follow. The four language skills are covered – listening, speaking, writing and reading for levels (A1, A2 and B1) with each level split into two books so you can join the right one for you. If you have gaps, some points will be further explained.
At the advanced level, starting with B1+ we prefer the Aspects book, although we work with many different sources. The aim is to find interesting topics for discussion, which of course will be in German. Listening and speaking are the main activities. At this stage we will expect you to be familiar with German grammar if you join at such a level.
There are dozens of good textbooks for learning German so we are able to integrate ater if you prefer.
In elementary schools in Kosovo, the German language is taught with Beste Freunde books
Exams in German
Regjistro Kursin e Gjuhës Gjermane në Shkollën Sira Academy