Learn Swedish – Greetings and parting!
Good afternoon -Good dag.
Good evening -God kväll.
Good night -God natt.
Hello– HejS
How is it going- Hur mår du.
Great,thank you – Tack, bra.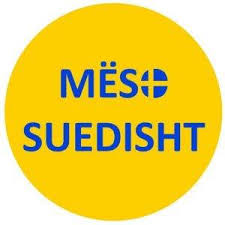 Have a nice day- Ha en bra dag.
Good weekend- Trevlig helg.
I'm sorry I haveto go now– Jag är ledsen, men jag måste gå nu.
Bye- Hej då.
Nice to meet you- Trevlig att vi träffades.
You're welcome – Ingen orsak.
It's oaky – Det gör inget.
SIRA ACADEMY
KONTAKTI
+383 44 488 160
Viber: +383 49 814 738
Email: info.siracademy@gmail.com
Instagram: @sira_academy
Adresa: – M9 Bulevardi Bill Klinton, te Xhamia e Dardanisë.